Our Steps to Financial Success
You have dreams, and we have the tools to get you there.
The Lifecycle of a TFP Client Relationship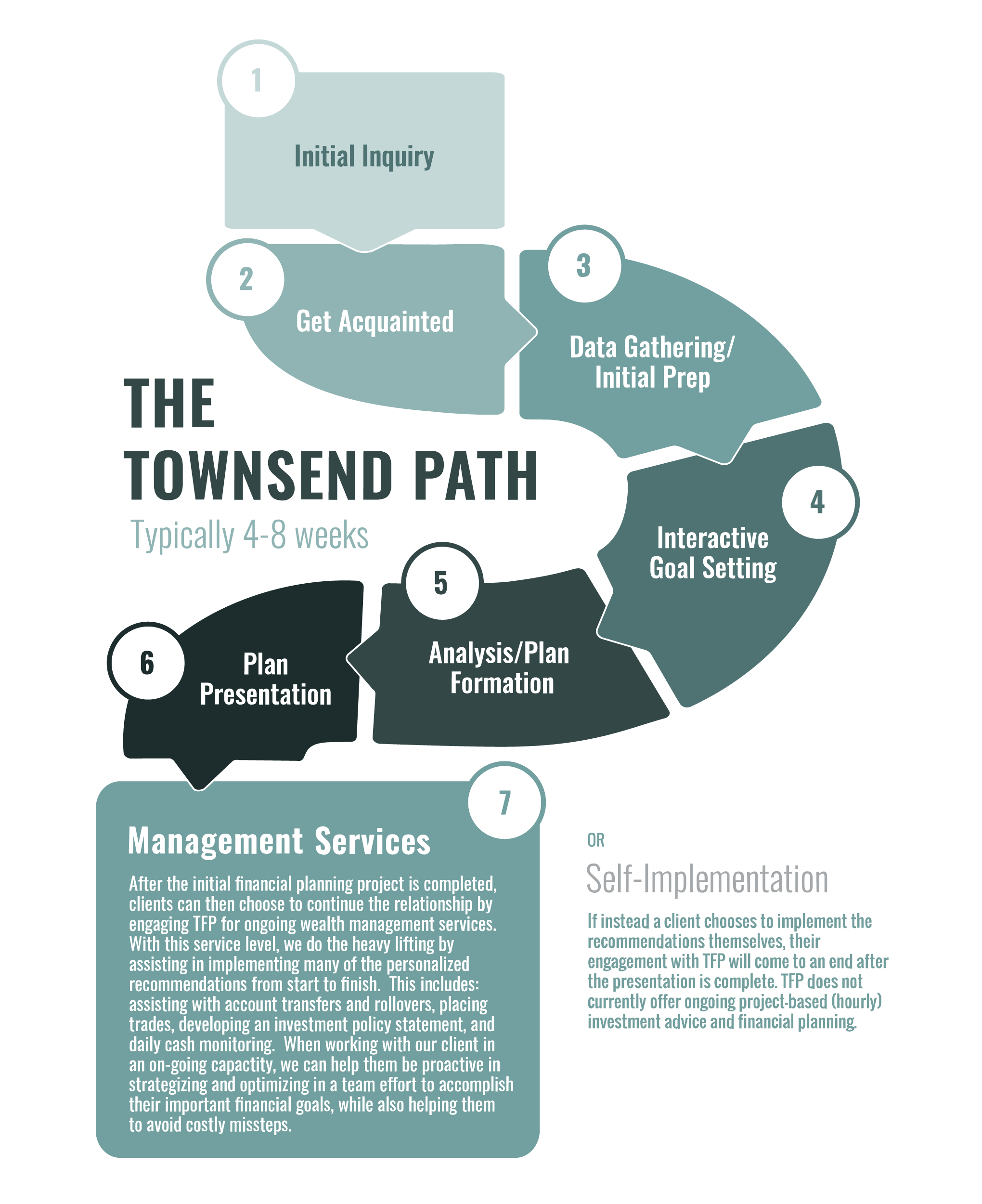 Townsend Financial Planning, LLC, will provide a brief description of our services, philosophies, methodology, and fee structure.
We will meet with you free of charge in person or via teleconference. This is an opportunity to exchange information about your needs and objectives, to further discuss which of our services are right for you, and to provide you with an estimated cost of our services. 
After engaging our services and receiving your financial information, we will begin to review and develop your custom plan. We will prepare initial reports that will be discussed with you at your next meeting.
Depending on your individual circumstances, this meeting may or may not be necessary. If it is, it can be conducted in person or via teleconference. We will work with you to further discuss and clarify the information you have provided thus far and to refine your financial goals and objectives.
We will refine the reports based on the information you have provided and study various plan scenarios. We will provide analysis and research based on our findings and prepare the final reports that include observations, assumptions, specific recommendations, and an action plan for your unique situation.
We will meet to review your financial planning report, present our personalized recommendations, and discuss any questions you may have.