Investing in What Matters Most
Our mission is to serve clients through all stages of life. That's the Townsend Difference.
While there are countless advantages to engaging a knowledgeable financial advisor, our clients say the most significant value Townsend Financial Planning provides is peace of mind. From college and retirement planning to investment allocation and cash flow projections, TFP manages the technical aspects to mitigate financial risk and position you for long-term success. Regardless of financial goals or stage of life, our advisors walk hand-in-hand with each client to navigate their financial journey.
Are All Advisors the Same?
FEE-ONLY CERTIFIED FINANCIAL PLANNER™ Professionals
Engaging a fee-only CERTIFIED FINANCIAL PLANNER™ is a huge benefit to TFP clients. With no conflicts of interest to sell a certain commission-based product line, we are free to serve with transparency, plan with no hidden charges, and do what is best for our clients every single time.
OUR FIDUCIARY RESPONSIBILITY
As a fiduciary, TFP puts the client's best interests above all else. It is our ethical duty to recommend investments and strategies that best support a client's individual circumstances and financial goals, which is why all our advisors are CERTIFIED FINANCIAL PLANNER™ professionals.
Melody W. Townsend is the founding principal of Townsend Financial Planning, LLC. As a CERTIFIED FINANCIAL PLANNER™ professional, Melody focuses on providing fee-only financial planning and investment advice to individuals, families, and business owners from all walks of life. Unlike other advisors who may work on commission, Melody makes it her mission to act in the best interests of her clients at all times.
"I want to help our clients better understand the value of financial planning, help them determine their goals, and then see how we can reach them," says Melody, a graduate of Morehead State University whose financial expertise has been quoted in leading national publications, including The Wall Street Journal, Financial Advisor Magazine, and USA Today.
Melody is a member of the National Association of Personal Financial Advisors and former board member of the Kentucky Financial Planning Association. She is also a proud member of the Garrett Planning Network – a group of fee-only financial advisors who strive to make reliable, professional financial advice accessible to everyone, not just those with high net worth.
Outside of her professional work with Townsend Financial Planning, Melody is a devoted wife and mother to two children (Anna and Alden) and enjoys her time on her family farm while serving her community as Montgomery County's elected Commissioner for District 3.
Interested in speaking with Townsend Financial Planning about your financial planning needs? Melody believes in building long-term relationships with her clients based on trust and integrity. She invites you to schedule a complimentary "get acquainted" meeting to discuss your financial goals and objectives.
​"I truly believe that with planning comes peace," she says.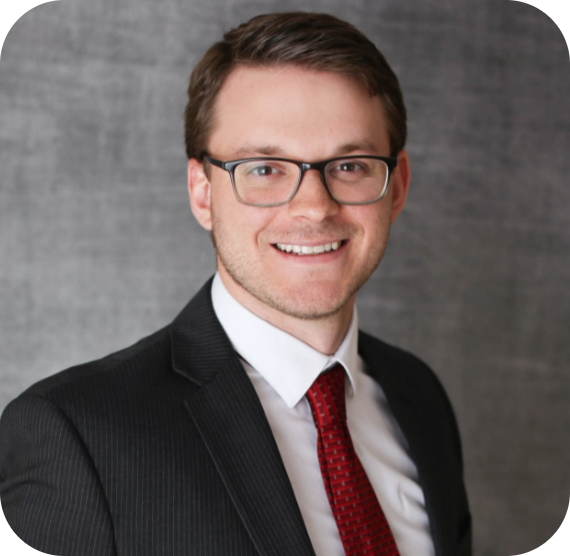 Nick Bailey joined Townsend Financial Planning in December of 2016. Upon graduating from Morehead State University with his Bachelor of Arts in Business Administration with a concentration in Finance, he became a full-time paraplanner. Then, in 2019, Nick passed his Series 65 Registered Investment Advisor Exam and became an associate planner. In April 2020, he completed the rigorous requirements to become a CERTIFIED FINANCIAL PLANNER™ professional.
Nick enjoys working with clients to develop meaningful relationships and help them to achieve their financial goals. His passion for learning and growing in the industry makes him an essential part of the Townsend team. Nick is an active member of the National Association of Personal Financial Advisors and The Financial Planning Association to continuously learn and better serve clients.
He enjoys serving at his church and spending time with his wife (Terri), little girl (Bennett), and their dog (Mango). His hobbies include hunting and kayak fishing.
Clients coming to Townsend Financial Planning want to know what is possible in their financial lives, and Nick enjoys pursuing the possibilities with them. Seeing a client's plan come to fruition takes time, but Nick has been able to see clients achieve their goals with some patience and diligence. If you are interested in partnering with a professional on your financial journey, he encourages you to schedule an introductory call with our team.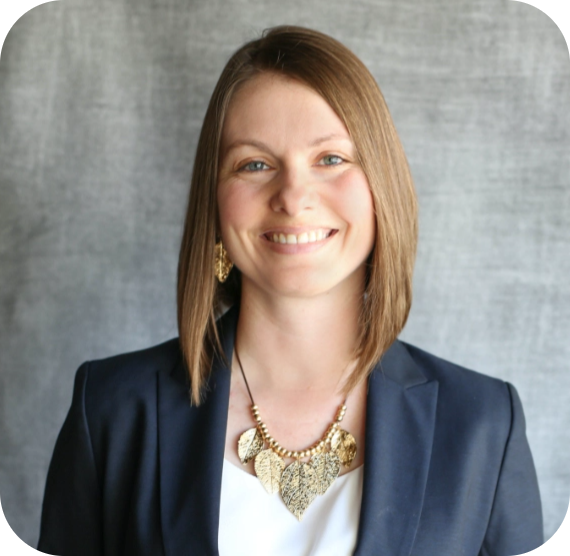 Senior Client Support Specialist
Lynn Preston has worked with Townsend Financial Planning since October of 2015, when she began as the administrative assistant. After earning her Financial Paraplanner Qualified Professional™ certification from the College of Financial Planning, she began to offer more client support in the role of registered paraplanner. As the company has grown, she has transitioned to office manager and Senior Client Support Specialist. Lynn makes sure that everything runs smoothly. Her attention to detail and commitment to providing excellent customer service make her a vital part of the team.
Before coming to Townsend Financial Planning, Lynn earned a Bachelor of Arts in Sociology with an emphasis in Criminology from Morehead State University, and then received a Post Baccalaureate Certificate in Paralegal Studies from Sullivan University. She enjoys spending time with her husband (Josh) and two children (Lucas and Olivia) and one fur kid (Peanut).  She also enjoys reading and making pottery when she finds spare time.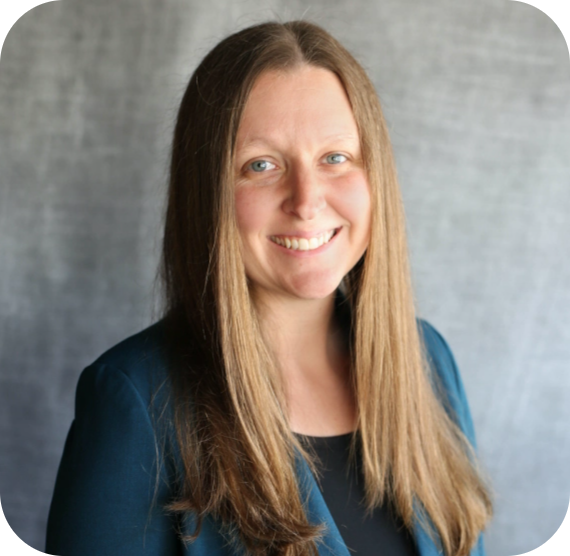 Client Support Specialist
Megan Howell has served as a Client Support Specialist at Townsend Financial Planning since July of 2018. Some of her job duties include coordinating client appointments and assisting with meeting preparation and follow-ups. She also helps with trade support and handles a lot of the administrative duties.
​After receiving a Bachelor of Arts in English and a Bachelor of Arts in Philosophy and Psychology from the University of Kentucky, Megan went on to earn a Master of Science in Clinical Psychology from Morehead State University.
In her free time, she loves to write and travel with her husband (Clark), checking off states, national parks, and Major League Baseball stadiums around the country. She has two cats (S'more and Bryce).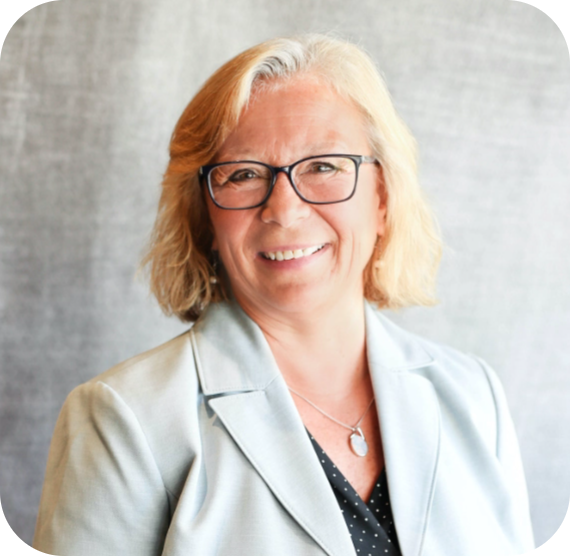 Client Support Specialist
Cindy Emig serves Townsend Financial Planning's Louisville location. After retiring early, Cindy came to the company with a wealth of business and technology knowledge. She experienced the life-changing benefits of financial planning for herself, and this allowed her to retire early and make a career change.
In her free time, Cindy enjoys the great outdoors including hiking and kayaking.
We Believe Our World is Better For Everyone When...
We seek improvement and grow our knowledge.
We practice honesty and respect for all.
We experience financial peace.
We have work/life balance.
SMALL TOWN TOUCH WITH GLOBAL REACH
ACCOUNTS HELD
WITH FIDELITY